2018, another year over! | Where are they now?
As another year draws to a close, we thought we'd update you on where some of our past volunteers, community collaborators and team members are now…
Sales of the Naidi Community Women's Group's hand made crafts have risen significantly now that they display their products in the new hall.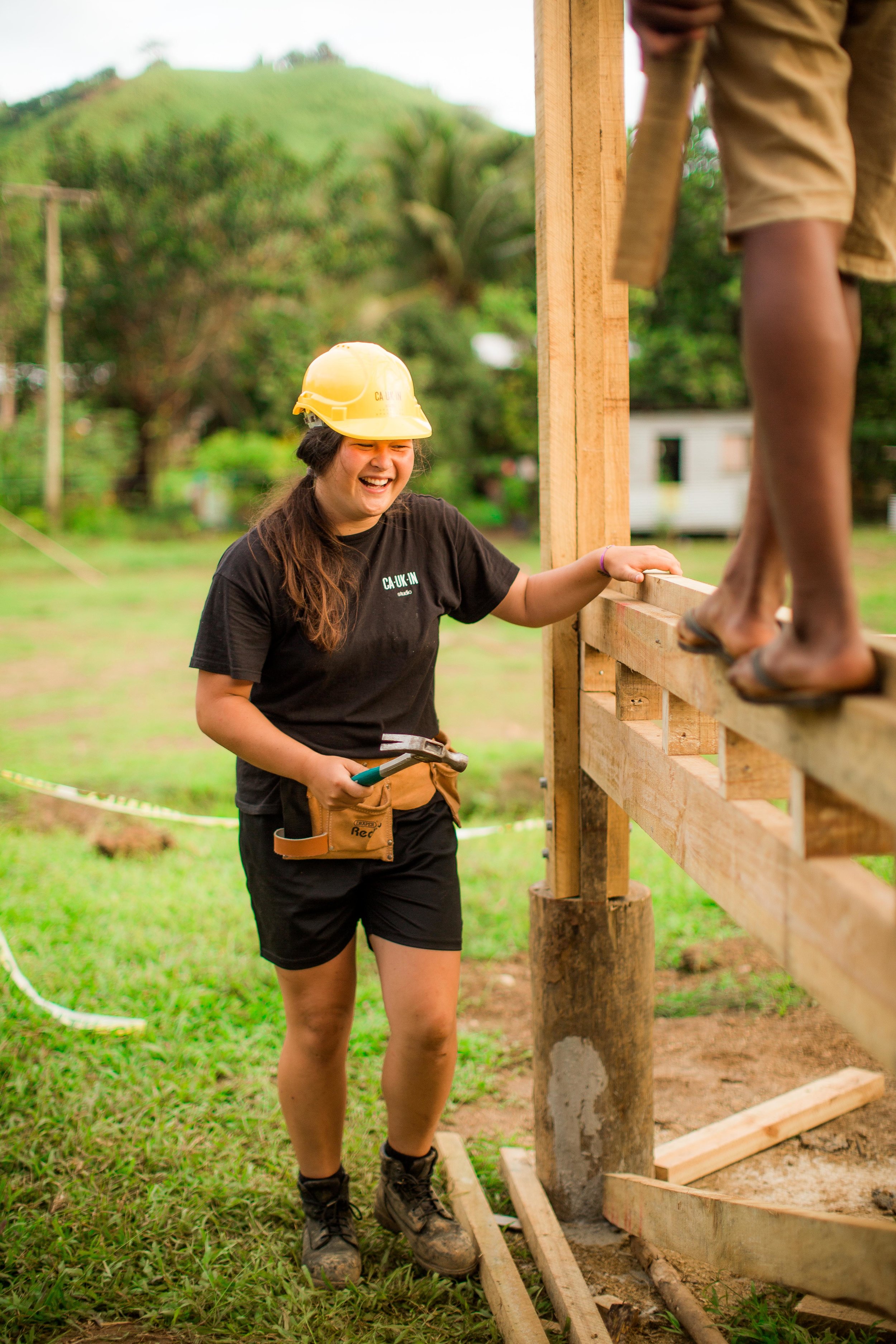 Project Manager Samantha.
Since impressing us as a Project Runner on the Savudrodro Community Hall project, Samantha has gone on to successfully project manage the Sierra Leone Slinky Playground in Massama, Sierra Leone.
Since completion in September 2017, The Naweni Kindergarten has seen numbers of children attending rise from 8 to 30.
The Savudrodro Meke Group
After the completion of the Savudrodro Community hall, the villagers have used the space to revive their 'Meke Dance skills and now perform at the local resorts.
It's reported that Savudrodro Community Hall volunteer, Holly, is still trying to untangle that tape…
From all of us at CAUKIN, we wish you a Merry Christmas and a Happy New Year and hope that your 2019 is full of laughter, surprises and success!